Mary Peltola knocks out Sarah Palin in special election for Alaska Congressional seat
by Kathy Groob – Mary Peltola (D-Bethel, AK) became the first Alaska native and first woman to win a Congressional seat on Tuesday when she defeated Sarah Palin in a special election to fill a vacancy left by Rep. Don Young who died earlier this year.
In the final round of the count, Peltola, a former state lawmaker, edged Sarah Palin, a former Alaska governor and the 2008 Republican vice presidential nominee, by three percentage points, 51.5% to 48.5%.
Peltola, who will have to run again against Sarah Palin in the November, served in the Alaska State House and is a salmon advocate and fishes commercially. She also has served on the Orutsararmiut Native Council Tribal Court and the Bethel City Council, and on the boards of the Nature Conservancy, the Alaska Humanities Forum, the Alaska Children's Trust, and the Russian Orthodox Sacred Sites in Alaska.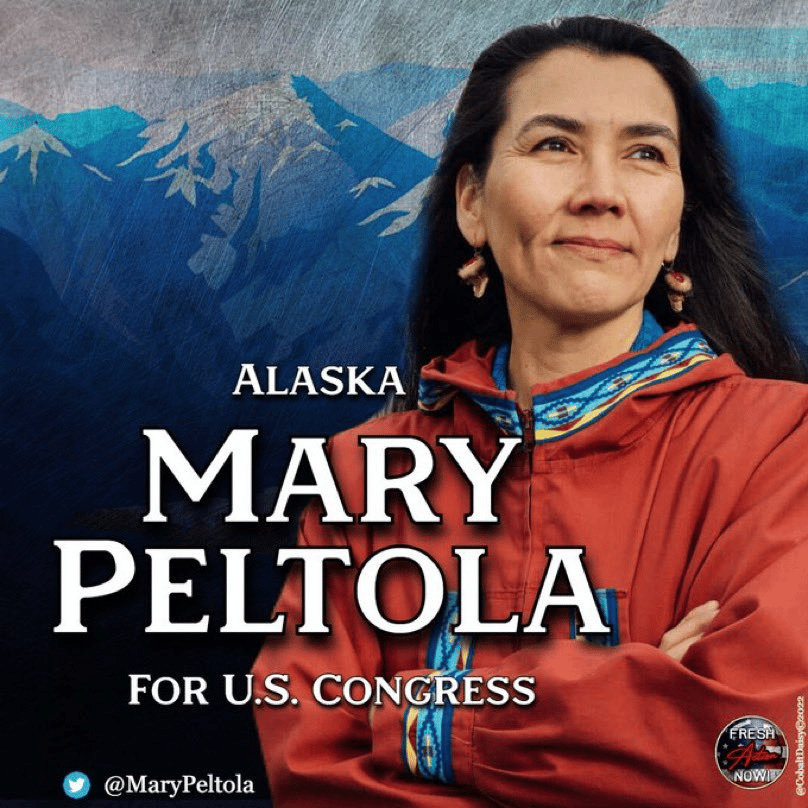 Mary Peltola refrained from running a negative campaign against, Palin, with whom she served during her time in the state legislature while Sarah Palin was governor.
"I have a tremendous sense of gratitude and appreciation for the people who put trust in me to fill out the remainder of Congressman Young's term," said Peltola during a videotaped statement Wednesday. "I intend to try to live up to the legacy that Don Young laid for Alaska, to champion and work for all Alaskans."
To learn more, visit https://www.marypeltola.com/.