21 Emerge Wisconsin Women in November Election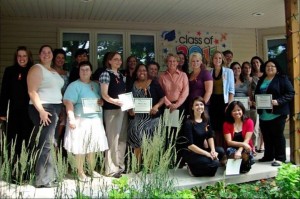 Emerge Wisconsin announces the following Emerge Alumnae who successfully won their August 14th Primary:
Senate:
Nikiya Harris Class of 2011 6th Senate District
Assembly:
Mary Arnold Class of 2012 37th Assembly District
Dianne Hesselbein Class of 2009 79th Assembly District
La Tonya Johnson Class of 2012 17th Assembly District
Melissa Lemke Class of 2011 62nd Assembly District
Maureen May-Grimm Class of 2012 51st Assembly District
Mandy Wright Class of 2012 85th Assembly District
Rep. JoCasta Zamarripa Class of 2010 8th Assembly District
The winners of the primary move on to join the following alumnae in the November general election:
County Clerk:
Ginny Dankmeyer Class of 2012 Candidate for La Crosse County
Mary Schuch-Krebs Class of 2008 Candidate for Kenosha County
Senate:
Senator Jessica King Class of 2007 Candidate for 18th SD
Tanya Lohr Class of 2012 Candidate for 20th SD
Assembly:
Carol Beals Class of 2010 Candidate for 49th AD
Rep. Penny Bernard Schaber Class of 2007 Candidate for 57th AD
Rep. Jill Billings Class of 2011 Candidate for 95th AD
Diane Odeen Class of 2012 Candidate for 30th AD
Kim Peterson Class of 2012 Candidate for 32nd AD
Melissa Sargent Class of 2012 Candidate for 48th AD
Sarah Ann Shanahan Class of 2010 Candidate for 50th AD
Judy Smriga Class of 2011 Candidate for 68th AD
Melissa Sorenson Class of 2011 Candidate for 41st AD
"Emerge is proud of all the alumnae who stepped up to run. We are excited to have so many of our
alumnae running and committed to taking back Wisconsin." Wendy Strout, Executive Director.
Launched in 2007, Emerge is the only organization in Wisconsin that provides Democratic women with the comprehensive training they need to achieve their political aspirations. Emerge Wisconsin is part of Emerge America, a national movement and premier training program that addresses the underrepresentation of women in office at the local, state, and federal level. There are Emerge affiliates in ten states: Arizona, California, Kentucky, Maine, Massachusetts, Maryland, New Mexico, Nevada, Oregon, and Wisconsin. Emerge was founded to create a legion of Democratic women leaders for generations to come.