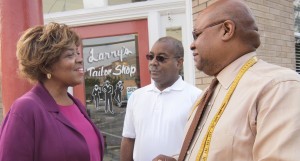 NewsObserver – A Democratic nominee for lieutenant governor emerged Tuesday in the low-profile race for North Carolina's No. 2 post, but a crowded Republican field left the party's nominee undecided.
Linda Coleman, the state's former personnel director, bested state Sen. Eric Mansfield in the Democratic contest by a double-digit margin, based on early election results.
In the Republican contest, Raleigh architect Dan Forest edged a crowded field to take the lead with about 33 percent, below the 40 percent needed to win outright.
He will face Wake County Commissioner Tony Gurley, who barely outpaced state Rep. Dale Folwell with less than 5,000 votes, or less than 1 percent, separating second and third place, according to unofficial election results.
State Rep. Grey Mills sat in fourth place with about 15 percent of the vote, and Arthur Jason Rich finished a distant fifth.
The Democratic race for lieutenant governor started late, opened by incumbent Walter Dalton's bid to replace Gov. Bev Perdue, who decided not to run again at the 11th hour.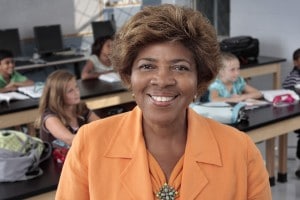 Coleman's campaign raised limited campaign cash and used a mostly volunteer staff but received a huge boost from the state employees association and an affiliated union, which spent $300,000 to buy yard signs, television advertising and polling.
"It's been a very short sprint for all of us in this Democratic campaign because of the short time we had … to run a campaign that generally takes a year," said Coleman, a former state lawmaker from Knightdale.
Mansfield, a freshman lawmaker who waged a campaign against politics as usual, raised concerns about the special interest spending, suggesting Coleman "outsourced" her campaign. He raised $231,000, including a $70,000 personal loan, but failed to gain traction in the polls.
Coleman attacked him early, questioning his Democratic allegiances by noting a long-ago small contribution to Republican Elizabeth Dole and his vote with the Republican Senate majority to limit damages in some medical malpractice lawsuits.
Carrboro voter Martrina Marrow said she didn't know much about races further down the ballot. But she knew her pick: "I heard Linda Coleman speak. I knew that I wanted her."
About Linda Coleman
Linda Coleman is supported by two major women's group political players, both nationally and in NC. Lillian's List of North Carolina and EMILY's LIST.
Linda Coleman, a Greenville, North Carolina native, earned her bachelor's degree from N.C. A&T State University and later received a master in public administration from the University of Pittsburgh's Graduate School of Public and International Affairs.
Linda's entire professional career has been committed to public service. Linda refined her voice as a proven leader through her many years as a public school teacher. As her career progressed, Linda became the senior human resource officer for three state agencies and later harnessed her skillset to run for County Commissioner. Her effective leadership was recognized by her fellow commissioners who elected her chair of the board in 2002. As chair, Linda led the board to support a $500 million dollar school bond referendum, which the public passed overwhelmingly.
For more information, visit Linda's website at: http://www.lindacoleman.org.