Commitment to 2012 –women's political organizations engage in massive recruitment efforts

By Kathy Groob, Publisher ElectWomen Magazine – Women's political organizations across the nation are engaged in a massive effort to recruit, train and support women political candidates for races in 2012.  With women holding just 17% of the seats in Congress, women's groups are fired up to change the trend and the results.  The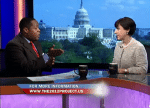 Center for American Women and Politics Director Debbie Walsh said in an interview on Comcast Newsmakers, "We are going out and recruiting women to run for office.  Once we identify these women, we will connect them with the resources that will help them get started."  (Click here to watch the interview).

The 2012 Project is a national, non-partisan campaign to increase the number of women in Congress and state legislatures by taking advantage of the once-in-a-decade opportunities of 2012, sponsored by The Center for American Women and Politics.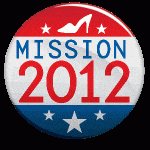 The Southeastern Institute for Women in Politics launched Mission 2012, an aggressive campaign to elect more women than ever in South Carolina. Part of the initiative is to identify hundreds of women leaders across the State and encourage them to run for elected office at every level. Once identified, the Mission 2012 plan calls for training in the best campaign training schools available.

Emerge America has launched the Candidate Project to recruit more women to run for office in 2012.  Emerge America currently operates in-depth training programs for Democratic women in nine states.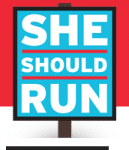 The Women's Campaign Fund was the catalyst for founding the She Should Run program.  She Should Run In Action informs individuals about the state of women in public office and mobilizes them to take action. Our online movement provides a tool to formally ask women to consider entering public life. The result is a powerful pipeline of women eager to learn more about a career in politics, from school boards to state legislatures to Congress. It is party neutral and designed with massive impact in mind.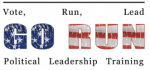 The White House Project continues to grow its political leadership training programs, operating in 19 states.  The Go Run program offers weekend training and reaches out to include diverse groups of women.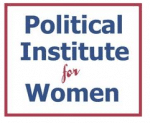 The Political Institute for Women is launching an effort to get more high heels on the ground and bring training programs to women through the southeastern United States. The organization plans to work in Alabama, central Florida, Kentucky, Louisiana, Mississippi, North Carolina, South Carolina and Tennessee.  The Political Institute for Women is a nonpartisan, nonprofit organization that trains women to run for elected office and pursue careers in politics.

Women Winning Minnesota – Women Winning: Minnesota Women's Campaign Fund, the largest statewide women's PAC, has expanded its work to elect pro-choice women candidates.  In 2011 it launched the Statewide Candidate Recruitment and Development Initiative focused on identifying, recruiting, coaching and electing pro-choice women candidates across Minnesota from Park Board to President.  A key part of the initiative is the statewide recruitment table which includes allies in both the women's and wider political communities.
Ruth's List Florida is dedicated to building a progressive Florida by recruiting, supporting, and electing pro-choice, Democratic women leaders in Tallahassee, in county commissions, in city councils, and in other key positions around Florida.
Annie's List was started in 2003 and is a diverse coalition of political professionals, non-profit executives, policy experts, former candidates and elected officials, major donors, attorneys and more – all dedicated to changing the face of power in Texas politics (thereby combatting the assault on issues of most importance to women and their families) by recruiting, training and supporting women candidates across the state.
The Sue Shear Institute for Women in Public Life sponsors programs to increase the number of women in public office in Missouri.  "Pipeline to Public Office" is a two-day workshop offered to help individuals enter the "pipeline" to public office by training future candidates.
The Marin Women's Political Action Committee is putting forth more than financial support for women candidates.  The organization is actively engaged in candidate recruitment and training, hosting spring and fall sessions for women in Marin and Sonoma Counties in California.
Sally's List was founded in response to two alarming trends. First, at 12.8%, Oklahoma ranks 49th nationally in female representation at the state legislative level. Second, Oklahoma ranks as one of the unhealthiest states in the country for women's health.  Sally's List mission is crystal clear; recruit and train progressive women to run for the Oklahoma state legislature.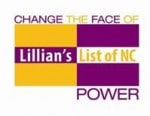 Lillian's List is a statewide community of individuals who work to recruit, train, promote and support pro-choice Democratic women running for the North Carolina General Assembly.
If your organization is making a major push for women in 2012, contact ElectWomen Magazine at [email protected] and we will include you in our story!