Breaking Barriers: Lisa Sprague Seeks Highest Level in Local Law Enforcement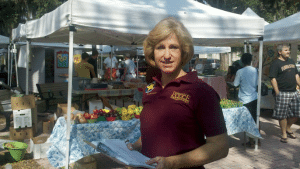 It's been 30 years since graduating from the police academy, but this summer Lisa Sprague received the Florida Federation for Business and Professional Women's Glass Ceiling Award for her long service in law enforcement.  Sprague is seeking law enforcement's highest position in Leon County Florida; she's running for sheriff of the county's 650-person department in Florida's 2012 elections.
Breaking barriers is nothing new for Lisa Sprague.  She served as just one of two women on the police force early in her career and survived pressure to quit when she got married and began her family.  "Police service is a difficult job in terms of your family life," says Sprague.  "There are sacrifices that you and your family have to make.  I'm willing to make that sacrifice again to run for office."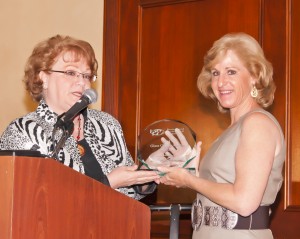 Sprague went on to serve as both a police chief and deputy chief and has worked to be a role model to other women. "Currently there are no women in the command staff level of the sheriff's office," says Sprague.  "There are qualified women who can help the lead the department and make positive changes."
Currently working as a private consultant in her own security business, Lisa Sprague sees room for improvement with the way law enforcement is handled in her county.  "First response agencies need to work more collaboratively," says Sprague.  "I would like to see functional consolidation and look at how we are duplicating services so we can have a more efficient law enforcement effort at less cost to the taxpayers."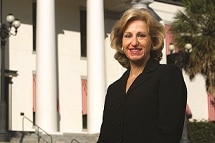 Sprague has developed a plan for what she will do when elected sheriff.  Her plan includes more community involvement and communication, commitment to professionalism, meeting the needs of victims and to enforce the highest level of ethics.  She also hopes to pursue more cooperation between existing law enforcement agencies and enhance technology collaboration.
With an impressive resume, first-time candidate Lisa Sprague hopes that voters will learn about her qualifications and track record and "take time to know that I will be a strong advocate for our community," says Sprague.  "Law enforcement is there to protect all citizens regardless of political party, religion, race, and gender. I'm an ethical person and will have the courage to stand up for doing things right."
For more information or to contribute to Lisa Sprague's campaign, visit http://lisaforsheriff.com.