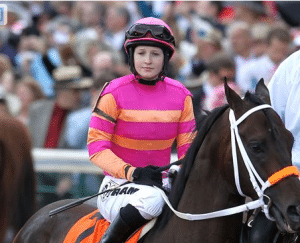 by Kathy Groob – Living in the most northern part of Kentucky (near Cincinnati), the annual run for the roses doesn't quite have the same meaning as it does for my Louisville friends, but we do participate in the Derby festivities for just a few of hours on the first Saturday in May every year.  In Louisville, however, festivities carry on for at least two weeks.
This year, I'm betting on a jockey instead of a horse.  My money will be on a female jockey named Rosie.  For just the sixth time in Kentucky Derby history, a female jockey is in the race, and this time she has a real good chance to win.  Riding Pants on Fire, Rosie Napravnik has won over 1,000 races to get to this pivitol moment in her career as a jockey.  At just 23 years old, won the Louisiana Derby riding Pants on Fire in March.  The colt is currently showing odds of 20-1.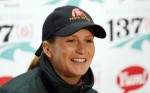 Note:  On Saturday, May 7th, Rosie Napravnick and her horse Pants on Fire finished in 9th place making her the highest placing female rider in the Kentucky Derby's history.  To read more about the race, click here.