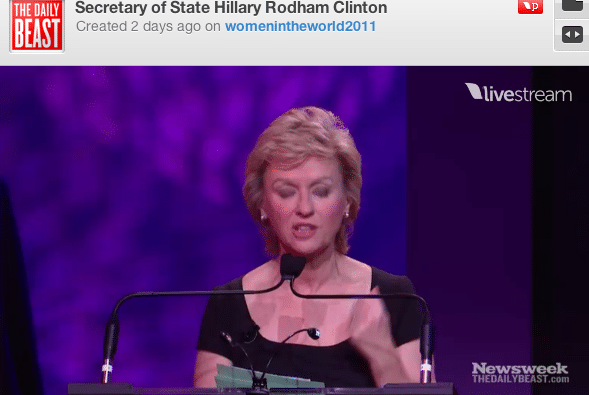 Extraordinary women from around the globe will gathered in New York last week to kick off The Daily Beast and Newsweek's second annual Women in the World Stories and Solutions summit. Tina Brown assembled the amazing guests and riveting stories that will packed the three-day event.  Co-anchor of Morning Joe, Mika Brezezinski talked about the conference Monday morning on Morning. Joe.
Plus, explore the interactive list honoring 150 women who shake the world.
Last week, The Daily Beast and Newsweek Magazine hosted the second annual Women in the World Stories and Solutions summit, where extraordinary leaders from every field came together. Brave dissidents speaking out against tyranny and cruelty; dedicated journalists trying to tell the truth in countries where it is a deadly vocation; foreign correspondents at risk in the vortex of wars and revolution; resourceful entrepreneurs launching self-sustaining businesses in the teeth of cultural and political resistance.
At the heart of this summit lies Newsweek and The Daily Beast's commitment to report the potent stories that are often ignored. We want to inform fairly but frankly, too, we want to provoke action.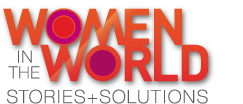 On opening night, women heard from  Christiane Amanpour. Secretary of State Hillary Clinton gave the keynote address and talked about the importance of helping women around the world saying "women's progress is human progress and human progress is women's progress once and for all."   Melinda Gates provided her perspective on women's issues.  View Hillary Clinton's keynote address by clicking here.
To read more about the summit, click here.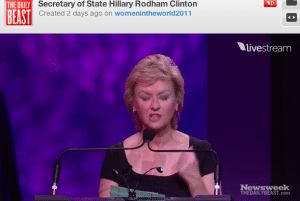 Tina Brown is the editor-in-chief of The Daily Beast and Newsweek. She is the author of the 2007 New York Times best seller The Diana Chronicles. Brown is the former editor of Tatler, Vanity Fair, The New Yorker, and Talk magazines and host of CNBC's Topic A with Tina Brown.