Hottest 2009 Races Featuring Female Candidates
ElectWomen Magazine Profiles the Top 2009 Political Campaigns for Women
By Kathy Groob, Publisher
Is 2009 an off year for elections?  Not for these women!  While 2009 is generally considered a down year for political elections, there are some hotly contested races that feature viable women candidates.  Primary elections are just around the corner and voters in California will go to the polls on May 19th for city elections and a special primary election in Congressional District 32. 
#1 – California 32nd Congressional District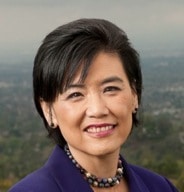 California's 32nd congressional district special election will occur on July 14, 2009 to fill a vacancy in California's 32nd congressional district, with a primary election on May 19, 2009. The election is a consequence of Congresswoman Hilda Solis's resignation to become United States Secretary of Labor in the Barack Obama administration.
Dr. Judy Chu is a leading female candidate who has represented San Gabriel Valley neighborhoods as a local School Board member, Mayor and City Council member, State Assembly Member and as a member of the California State Board of Equalization. 
#2 – Virginia Lt. Governor
The citizens of Virginia will vote for statewide officers on June 9th for the primary election followed by the general election on November 3, 2009.  Female Democratic candidate Jody Wagner is a top contender for the Lt. Governor position.  Wagner served as state treasurer and secretary of finance until August 2008. Jody Wagner is a small business owner from Virginia Beach, VA.  She faces primary opponents Jon Bowerbank and Mike Signer.
#3 – Houston Mayor

Annise Parker is a Houston-area politician currently holding office as the Controller of the City of Houston. This position is second only to the Mayor. Previously, she served as an at-large member of the Houston City Council since 1997. Parker was victorious in her run for controller in 2003. She ran unopposed in 2005 and 2007; as of September 2008, she is into her final term.
Parker faces Peter Brown, Gene Locke, Roy Morales and TJ Huntley.  If elected, Annise Parker would become the 2nd female mayor of Houston.
#4 – Atlanta Mayor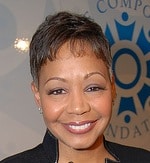 The 2009 race for Atlanta, Georgia's top official is currently a five-way contest.  The candidates are Atlanta Councilmember Mary Norwood, State Senator Kasim Reed, attorney Jesse Spikes, executive manager Glenn Thomas and City Councilmember Lisa Borders.  Borders announced late, on April 2, 2009 after being urged by many political heavyweights and is considered to hold a slight edge over the other four candidates.  Atlanta currently has a female mayor, Mayor Shirley Franklin.  The election is November 3, 2009 and if a run-off is necessary, it will be December 1st.
#5 Syracuse Mayor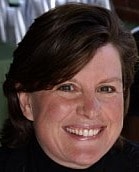 In a crowded field for Syracuse mayor, Stephanie Miner is the only female candidate.  With three Democrats and two Republicans, there will be a primary election on September 15th with the general election being held on November 3rd.  Just last week, Stephanie Miner won the Democratic designation by an overwhelming 73% of the vote of the party delegates.  This nomination does not prohibit a primary election from happening.  In addition to party support, Stephanie Miner leads the pack in the latest fundraising reports. 
#6 Pittsburgh Mayor

Carmen Robinson is taking on an incumbent mayor in Pittsburgh, PA in the May 19th Democratic Primary election.  Pittsburgh native, Carmen Robinson is the only woman in the race and is a former police officer and now serves as a private practice attorney and judicial clerk.  The race pits Robinson against Democratic Mayor Luke Ravenstahl and Councilman Patrick Dowd is also in the primary race.  
*Note,Carmen Robinson lost in the primary election on May 19th.  We applaud her effort.