ANNIE'S LIST – A Modern Day Women's Movement with Roots Steeped in Texas Politics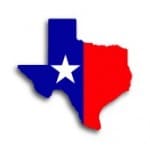 By Kathy Groob, Publisher ElectWomen Magazine
No, Annie's List of Texas is not named for former Governor Ann Richards but for a lesser known "Annie", Dr. Annie Webb Blanton, a trailblazer and the first woman elected to statewide office in Texas in 1918.  Annie Blanton fought against tough odds and ruthless political tactics to be elected as the State Superintendent for Public Instruction.  Annie Blanton went on to prove that women could not only win tough campaigns, but that they could govern as well.
Founded in 2003 in response to the loss of Democratic seats in the state legislature due to redistricting, Annie's List was founded with one mission in mind:  to increase the number of progressive Democratic women in the Texas Legislature.  They are currently just two seats away from winning back the Texas House of Representatives. 
Executive Director Bree Buchanan describes the organization as very focused and very targeted on the select group of candidates that receive their support.  "We are determined to be in a position where we can impact redistricting in 2011 by winning legislative seats," said Buchanan.  "We spend our donors' money in the most targeted and strategic way – to win."
And win they have.  Annie's List boasts a track record of winning elections, winning nine out of the 11 targeted races in 2008.  The group also considers endorsed incumbents in their plan and actively works to keep them in office.  "Long term our goal is to continue to add to the numbers of women in the Texas Legislature because we know that more women elected will have a positive impact upon policy of issues that directly affect the lives of women and children," said Bree Buchanan.
Recognized as one of the leading statewide political organizations, Annie's List raised over $1.1 million last year, double the amount the group raised in 2007.  With nearly 4,000 donors and unrestricted donor levels, the group is poised to meet their goal for the 2010 legislative cycle.  Annie's List has a full-time staff of fundraisers and political strategists that identify and target specific races and candidates.
The organization is heavy into recruitment even sponsoring candidate-training sessions in order to help identify potential candidates.  "When we endorse our candidates, we become involved right away to help develop her campaign plan, team and fundraising plan," said Buchanan.  "We involve ourselves early and help insure her campaign gets off to a strong start."
Texas is the second largest state in both area and population and ranks near average among states for women serving in the state legislatures.  The national average is 25% and Texas has just below 24% of its state legislature comprised of women.  The large 34-member Texas Congressional delegation includes five women – just 15%.  Nationally, women comprise 17% of the members of Congress.
Annie's List uses the slogan "Changing the Face of Power." Texas Observer reporter Bob Moser described the impact Annie's List is having upon Texas politics: "Those women, in turn, are threatening to turn the most powerful boys' club in Texas into a very different, less dysfunctional place."  Moser points to the unlikely victory of underdog candidate, Diana Maldonado who won a 58% Republican district for the first time in 16 years by defeating an eight-term House incumbent with the strategy and support of Annie's List. 
Despite being focused on 2010 elections, Annie's List is building for the future. 
The organization is implementing a long-range plan for the future by training college graduates and placing them inside campaigns.  They have also implemented an active voter turnout project titled the Women to Women Project.  "The day will come when women will have a bigger impact upon the political climate in Texas," said Bree Buchanan.  With Annie's List on the job, that day may be sooner than later.
For information about Annie's List, visit:  http://www.annieslist.org